Join our mailing list!
Sign up for tips on how to use the calendar! We promise not to spam your inbox, ever.
Maximize your year with the Big A## Calendar™
Watch this quick video to learn the 3 biggest things Jesse focuses on to get the most out of The Big A## Calendar™. Get ready for an incredible 2024!
Jesse's 3 Planning Non Negotiables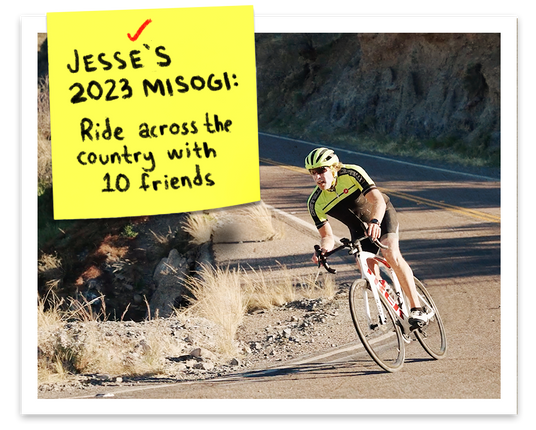 1. Misogi
Everyone needs a Misogi.
When you look back at last year, what was the one MAJOR accomplishment or experience that defined it?
That's what the misogi is about: putting one year-defining event your calendar. From publishing a book, to running a 100 mile race, to launching a podcast, to becoming a private pilot, The Big A## Calendar™ community has accomplished incredible goals year after year!
Jesse's 2023 Misogi
The idea behind a misogi is about taking on a challenge that sets the tone for your entire year. In 2023, Jesse defined his year with a cross-country bike ride with 10 of his closest friends. Hundreds of miles each day, he created lifelong memories and will forever look back on 2023 as the year he rode across the country!
2. Kevin's Rule
Ready for a year full of mini adventures?
If you take one day every other month and do something that you normally wouldn't do, you will add 6 new adventures this year that you otherwise wouldn't have had.
You might take a family ski trip, join a cooking class, run a race, or go on an amazing hike or local tour. Kevin's Rule is all about creating time for new experiences. Because the more you experience in life, the more you have to offer!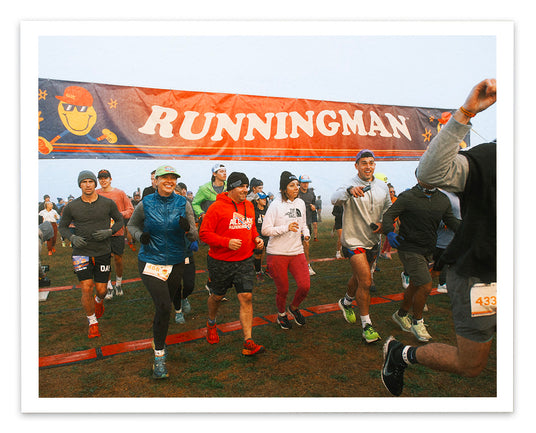 Put something amazing on your calendar!
Ready to put something BIG on your Big A## Calendar™? Join Jesse at our most fun event of the year, Runningman!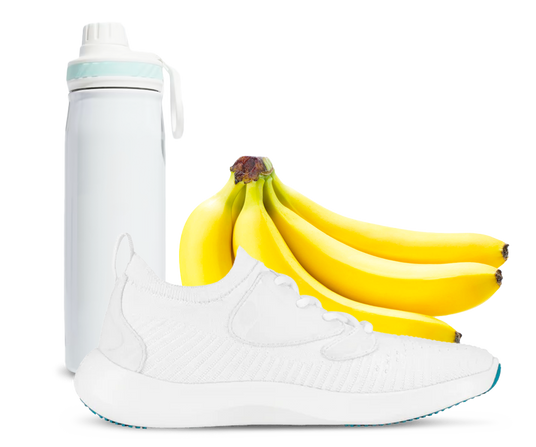 3. Winning Habits
Don't underestimate the power of small habits.
Adding a new winning habit every quarter can improve your health, your mindset, your relationships, your work, and your life. It's all about taking small steps and building toward an outstanding routine. Work in 4 new habits this year and watch how they transform your life!
The math is simple
If you add up these three things, you'll not only have an unforgettable year, but you'll create an unforgettable LIFE!
The math works. If you're 30 years old right now and live to 80, you'll have added 50 year defining events and 300 mini adventures. That's a heck of a life.
Use The Big A## Calendar™ to do more of the things your love to do with the people you love to do them with!